Lucy Hall Interview
The girls are back in town!… Lucy Hall, what a killer writer!

Probably ninety percent of everyone is likely to go with performing which puts me in that group as well, however, the other categories follow suit and are equally if not more important. One of the worse things you can do is be onstage playing a song that no one likes… I learned this the hard way. Therefore you need to make sure your songwriting skills are up to speed. Now that you have written a song you love, your next problem is hoping the recording sounds right, so the recording aspect goes hand in hand. Then there's the problem of the song coming out like you hear it in your head; so you best have some way to express your opinion to the producer or be ready to jump in and grab the wheel. Bottom line there's a close synergy with all these elements, but again, I love to play.
For the full interview — Retrospective and Interview with AOR Visionary, Paul Sabu
---
Alright Jesse! "The kids gotta rock"
Jesse Damon, the creative force behind his band Silent Rage, has just announced he's ready to start work on his best effort to date!
The recording is scheduled to begin 7/4/2018. I always loved the Fourth of July!
---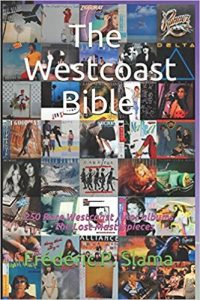 The Westcoast Bible: Volume 7
A much-appreciated thanks to my good friend Frederic Slama for including me in his next "The Westcoast Bible: Volume 7" publication.
More on that coming later…